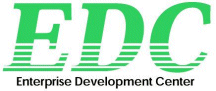 This Center is designed to provide a physical infrastructure and selected resources and services to create an environment for ideas to prosper, for synergies to be exploited, and where partnerships can be created. The focus is directed to developing business opportunities, particularly in association with new and growing small and medium enterprises.
Emphasis is directed to activities related to BIOTROP's scientific program thrusts, to information technology applications, and also to its continuing role in Indonesia and S.E. Asia higher education. Particular emphasis is given to initiatives oriented to (i) sustainable use of natural resources and bio-diversity conservation; or (ii) applied education, training and research.
The Center's staff and associates provide technical assistance to enable innovative ideas, applied research, technology transfer and diffusion, prototype testing, product development and the commercialization of products and services. It has a regional geographical focus, given the S.E. Asian mandate of BIOTROP as its sponsor. The Center is a legally constituted foundation (yayasan).
The Center's sustainability relies on the success in fostering collaboration among people and institution engaged in supporting, promoting and diffusing new technology and services. Many of these linkages involve both international as well as national organizations.
Such broad sector partnerships are aimed at developing relationships that are (i) reciprocal and interdependent and (ii) involve individuals, private sector, government, non-governmental organizations, labor organizations and education and training institutes i.e:
local, national, international industries and business
educational, research, and scientific institutions
persons or organizations involved in technology transfer
local and international investors and bankers
local and provincial government representatives.
[ Back to top ]
To assist clients apply specialized technologies and expertise to help resolve selected problems facing business/industry, universities and training institutions, or the community-at-large.
To contribute to client initiatives by promoting partnership which could result in marketable products, processes, systems or services.
[ Back to top ]
To provide professional development opportunities for BIOTROP personnel and consequently assist in program development.
To enhance BIOTROP's national and regional visibility and sustainable quality services.
To motivate staff and contribute to "institutional renewal" both within the organization and with its associates.
To support mutually beneficial linkages with relevant organizations, institutions, government and private sector partners.
To enable partnership or other forms of collaboration that are mutually beneficial.
[ Back to top ]
Goodwill and recognition, staff development, occasional in-kind contributions, as well as a modest flow of external revenue.
Identify suppliers for subcontracting and purchasers of products and services, particularly in the research, education and training areas.
Develop research and development activities into commercial opportunities for new products, technologies and services.
Provision of special support services to tenants or associates in order to create potential enhancements for staff, facilities and operations.
[ Back to top ]
Key Benefits to BIOTROP's Community
Increase in job creation, job retention and possible incentive benefits
Increased opportunity for linkages among SEAMEO Centers and participants from SEAMEO countries
Increased interaction with Indonesian institutes of higher learning and research.
Improvement in the local economic base by transforming under-utilized facilities into productive returns
Creates greater opportunities for public-private partnerships
Develops a larger network of participants in regional (SEAMEO), national and local affairs
[ Back to top ]
Expertise Available through the Center
identify potential opportunities in industry or business that can be dealt with through the application of technology available from or via BIOTROP
assist in identifying services required to enable clients become better "businesses" (e.g. accounting, legal, financial, etc.)
assist in identifying new marketable products, processes, systems or services
assist in improving client productivity or competitiveness
initiate linkages between enterprises, and between consultant specialists and government agencies.
[ Back to top ]
identify potential research opportunities and determine appropriate application for funding
provide opportunities for research, innovations, development and testing of new products and applications;
assist in provision of expertise and laboratory services that can assist specific research projects
enable consortia approaches to research initiatives that can involve BIOTROP personnel in short and long-term consultancy.
[ Back to top ]
help specify the expertise required to enable distribution of technological innovations
assist in provision of laboratories and equipment to enable new technology development or applications
assist in marketing technology developed, using marketing techniques/multimedia
help introduce required skills within organizations in order to absorb technology.
[ Back to top ]
Enabling BIOTROP's Education and Training Mandate
assist in the provision of education and training (symposia, seminars, day-release, block release, demonstration, certification and degree programs, etc.)
help prepare training resources and provision of facilities (video, printed materials and services, classrooms, dormitories, etc.).
[ Back to top ]
solving business, management or technical problems
helping with provision of support services (computer support services, management selection, training, organizational structure, accounting and auditing, taxation)
preparing operating policies, systems/procedures, employee compensation plans
preparing of feasibility or market studies
assisting in obtaining financing, including tenant seed capital funds
information searches or state-of-the-art reviews (internet services)
provision of technical or expert advice on new or emerging innovation, prototyping
planning, design, or development of a product or service
provision of support to organizations wishing to introduce ISO 9000/14000
testing of material, product or service
creation of intellectual property (patent, industrial design, etc.).
[ Back to top ]
External
Networking: establishing and maintaining broad range of personal and organizational external relationships to enable technology brokering , client referrals and project development
Advising: provision of information and expert advice by BIOTROP staff on a fee-for-service basis
Technical Extension Services: provision of services which would require human and other resources such as facilities, equipment, and administrative services
Co-operative Applied Research: the formation of partnerships or joint ventures for pooling of applied research capabilities to enable a project to be accomplished with an external client (partners would share risks, costs, and benefits)
Business Incubation: the provision of comprehensive, contracted services and/or facilities to assist promising businesses in their early stages of development.
[ Back to top ]
Networking: the establishment and maintenance of interpersonal communications within BIOTROP that will enable applied research service delivery to external clients
Assisting innovations or sponsoring innovations: nurturing of initiatives originating at BIOTROP (or through their affiliations) that are expected to yield marketable technology, products or services.
[ Back to top ]
Customized Service Benefits for Clients
Participate in an environment where the participants can share experiences and conduct business with one another, thereby reducing the risks.
Develop increased awareness of and access to financial, professional, and technical service assistance.
Gain access to facilities and equipment otherwise unavailable or unaffordable.
Increase visibility and presence in the marketplace.
Pay nominal rents and share reduced building maintenance responsibilities.
Information, advice, problem-solving or product or service development assistance.
Networking, partnerships, and collaboration for accessing scarce resources and increasing opportunities in an increasingly complex marketplace.
[ Back to top ]
For further information about Enterprise Development Center, please contact BIOTROP EDC, Phone (0251) 356 075 ; Fax (0251) 356 076 or e-mail : edc@biotrop.or.id